http://www.independent.com.mt/articles/2015-05-19/local-news/MCAST-celebrates-day-against-homophobia-with-mass-discussion-and-play-6736135772
Tuesday, 19 May 2015, 08:20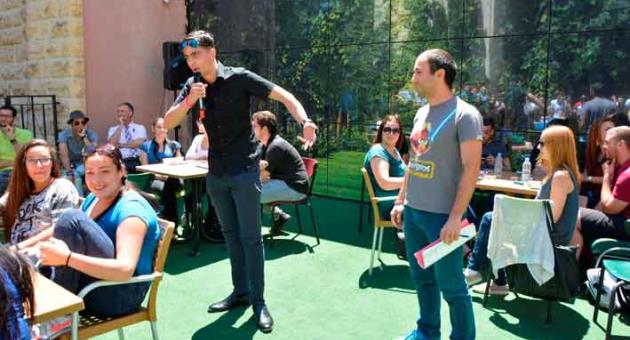 [Last week] MCAST celebrated the day against homophobia by holding Mass at the MCAST Chapel and by organising a play and discussion.
The play, written by Ray Mangion and directed by Marina Sceberras and Elysia Marie Farrugia, was held in the canteen area at MCAST Main Campus, and aimed at provoking people to think about how attitudes and language impact those who are different and prevent them from being themselves.
After the play, Beverley Abela, a lecturer at the Institute of Community Services, facilitated a discussion about homophobia.
The scriptwriter of the play, together with Michael Conti, one of the Counsellors at MCAST, Gaby Calleja from MGRM and Andy Catania were invited to share their thoughts about homophobia especially in relation to bullying.
Various students participated in the discussion by voicing their support for LGBTI people and encouraging them to be themselves regardless of other people's negative attitudes or comments.
The discussion took a wider perspective as participants ended up discussing the problem of discrimination in general, be it related to sexual orientation, ability or ethnicity.
The session was concluded by Dr Patrick Attard one of the organisers of the event.