http://www.independent.com.mt/articles/2015-04-13/local-news/After-TMI-story-Archbishop-calls-urgent-meeting-with-Fr-Mark-Montebello-6736133701
Monday, 13 April 2015, 13:48 By Rachel Attard
In what can be described as the first hitch in his term as Archbishop, Mgr Charles Scicluna has called an urgent meeting with Fr Mark Montebello after a story carried by The Malta Independent which exposed the priest blessing the rings in an engagement ceremony between two gay men.
This morning, The Malta Independent published a photo showing Fr Montebello blessing the rings in an engagement ceremony which took place last Friday.Pictures of the ceremony were published on Facebook showing Fr Montebello blessing their rings.
The officiating of civil unions, including engagement ceremonies, by priests goes against the guidelines of the Church and could be interpreted as being yet another incident in which Fr Montebello openly causes embarrassment to the Church. He has been reprimanded for his outspokenness by the Church in the past.
Fr Montebello had declared his position in favour of gay marriage and civil unions.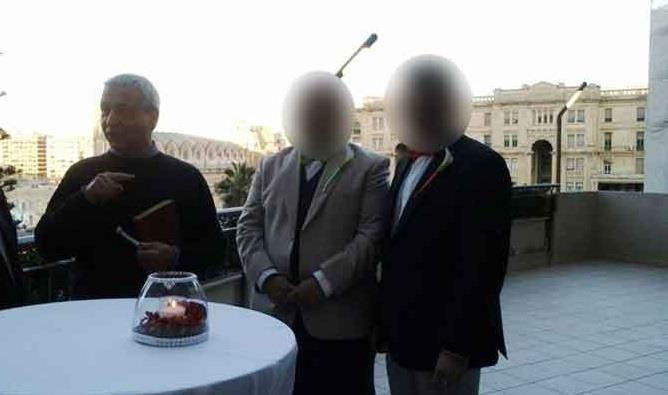 Following the publication of the story, the Curia has contacted the controversial priest and called him to attend a meeting with the Archbishop on Tuesday.
The meeting will be attended by the Provincial of the Dominican Order Fr Frans Micallef.
The Malta Independent has been informed that an official statement will be issued after the meeting.
Controversial priest blesses rings of gay couple