38% not comfortable with a Muslim colleague
http://www.timesofmalta.com/articles/view/20151029/local/more-than-60-of-maltese-are-ok-with-a-gay-pm.590025
Thursday, October 29, 2015, 12:45 by Philip Leone-Ganado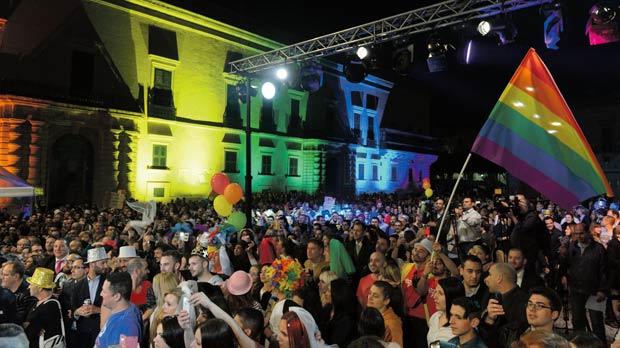 A total of 58 per cent of the population would be comfortable or indifferent to a transgender person leading the country, the survey found. Photo: Matthew Mirabelli
More than 60 per cent of Maltese people would be comfortable with a gay prime minister but only 40 per cent would accept a premier who was not Christian, a new Eurobarometer survey shows.
The European Commission report, based on surveys carried out in May and June this year, says that 50 per cent of the population would also be comfortable with a transgender person leading the country.
This represents a 22 per cent increase, the largest in Europe, since the survey was last carried out in 2009, and during which time Malta introduced a new law on gender identity.
Eighty-one per cent – second only to the Netherlands – said transgender people should be allowed to change their legal documents to match their inner gender identity, a key component of that law.