http://www.independent.com.mt/articles/2017-06-04/local-news/PM-Muscat-commits-himself-to-passing-gay-marriage-law-before-summer-6736175061
Helena Grech, Sunday, 4 June 2017, 12:45
Prime Minister Joseph Muscat, upon entering the Naxxar counting hall, said that the results are "humbling".
Taking comments, he said that Parliament has much work to do, that it will be meeting before the summer recess and that the government is committed to passing the gay marriage legislation that has been sitting on the shelf.
Dr Muscat has just won the snap-election by a significant majority, with unofficial figures citing a 34,000 majority. This translates into a PL victory of 54.9%, with the PN managing to gain 43.8% of the vote.
In comments to this newsroom, Dr Muscat said that the resutls illustrate the trust shown to him by the people, and also indicate that surveys were pointing in the right direction.
He again committed this Government to continue leading the way in civil liberties. He said that before summer ends, his Government will be concentrating on passing the gay marriage law.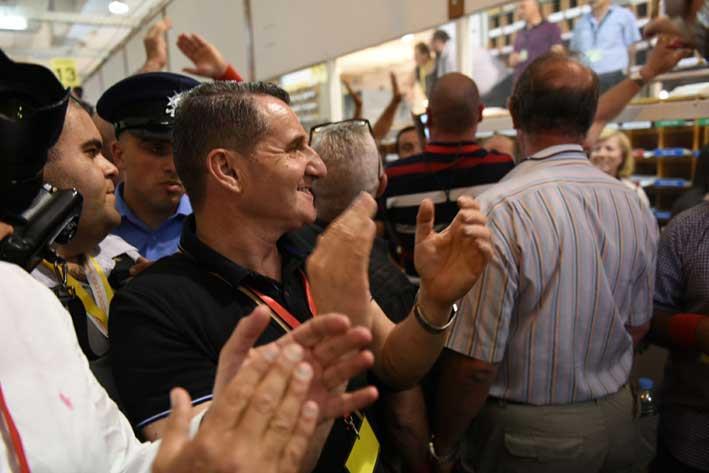 "Once the counting process is completed, Parliament will be meeting before kicking off the summer season because of work that has to be completed."
Surrounded by emotional PL officials, campaigners, volunteers and faithfuls, he said that:
"We need to look forward from this divisive campaign. We had indications of a victory but obviously we had to wait for the result.
"When considering the unprecedented negative campaign, against the PL, the Government and against me personally, I will not allow bitterness to tear this country apart.
"I am ready to work with anybody who is ready to work with me.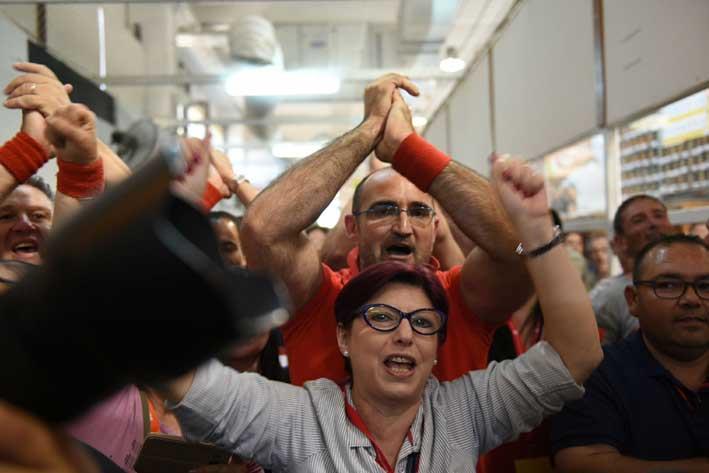 "Our victory is indicative of the way we work, this is the first time in history that the PL has won two concessive victories with such huge majorities."
Asked about the Cabinet, and whether it would be kept the same, he said that he cannot comment until the counting of the ballots are completed, and who exactly has been elected to Parliament is ascertained.
He said that he is humbled by the people's choice to allow the PL's 'roadmap' to progress.
This coming week, the PL is expected to host its winning mass meeting. Asked about when this will take place, Dr Muscat said that in light of the public holiday this coming Wednesday, this still has to be determined, however it is sure to take place at some point throughout the week.
He said that he will be travelling to Brussels due to Council Presidency commitments, and that he looks forward to the road ahead.